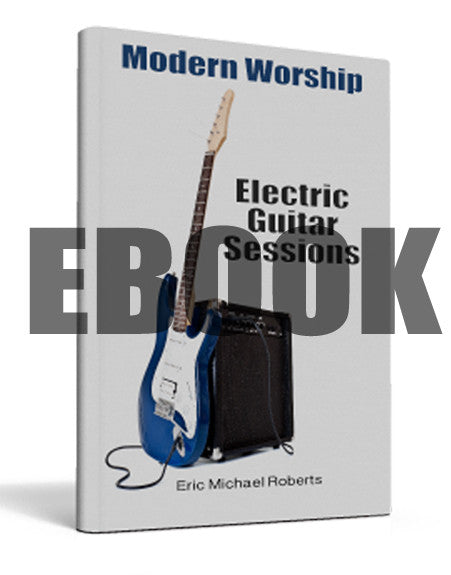 Modern Worship Electric Guitar Sessions - EBOOK
Learn to play electric guitar like a pro.
Authored by Eric Michael Roberts
Edition: First


Learn to play the electric guitar for modern worship!
Session 1 starts with techniques:
Exercises
Power Chords
Notes on the Neck
Octaves
Bends
Vibratos
Hammers and Pulls
Slides
Session 2
Learn the pentatonic and scales you need to improvise and make great sounding licks and riffs for the intros and solo sections of your songs
Session 3
Get tips of how to add the electric guitar into worship songs without needing someone to hold you hand. I help you unleash creativity in any situation with a set of great tools to adding your electric guitar to the worship song.
Session 4
Lastly, learn 4 great songs, Note by Note, by worship band, Eureka Park. Not only will this be fun but it will combine all of the things you have learned in the course so that you will have practice and be able to apply your new skills to the worship songs you love.
Is this for you?
This is an intermediate to advanced level class but I teach very slow and explain everything in depth. You should complete the Modern Worship Guitar Lessons course first! Just to be sure you know your basic chords and are able to succeed in this course.