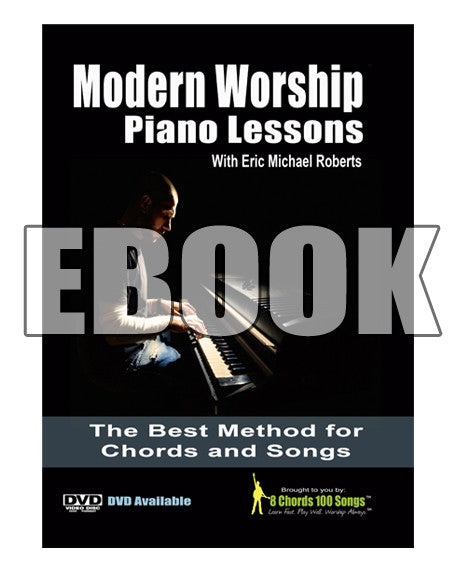 Modern Worship Piano Lessons - EBOOK
This is what your piano teacher never taught you!
Authored by Eric Michael Roberts


Most people approach the piano by starting to learn notes on the staff. If you desire to play songs on the piano quickly and play modern popular music, you will need to learn to play by chords. Your ear will begin to develop along the way and you will be able to play melody as well.
Once you learn a few piano chords and open your mind to playing songs without traditional notation, a whole new world will be opened to you! When you see your worship leader on stage singing and playing the piano, he is most likely reading a simple chord chart and playing chord style piano. It is a great skill to be able to read music, but it is not necessary to play great songs on the piano.
Get started today!