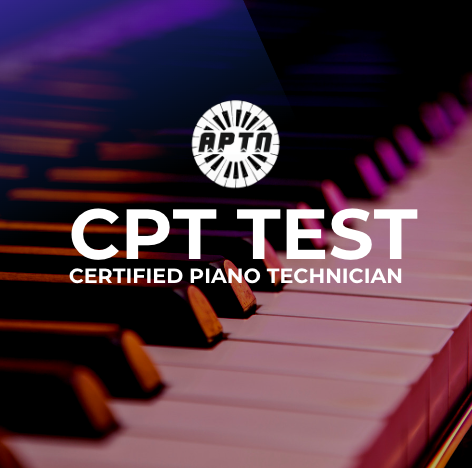 Certified Piano Technician Test (CPT)
Regular price $45.00 Sale
If you are new to the trade, you need to take the full mentorship program and the test is included in the mentorship fee. 
Already a Piano Technician?
If you are already a working piano technician, and would like to obtain certification through the APTN, you can purchase the CPT test to become certified.  
Step 1: Purchase and complete the test 
Step 2:  You will receive a ZOOM invite for a consultation with Eric to discuss the test answers and become certified.  
NOTE:  For current mentorship members, there is no cost to take the test as many times and you need to pass.  You will find the test links in your membership dashboard at http://www.apexpiano.com