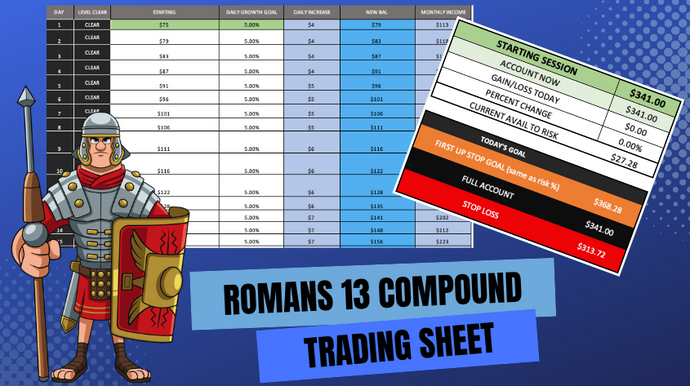 ROMANS 13 COMPOUND - Binary Options Trading Excel Sheet
Includes 2 of my best sheets - The Romans Compound and the Romans Compound+Surplus
My most current trading strategy uses this sheet and it protects your account from being blown because you only risk a small amount of your account.  This is the safest and and most reliable long term trading strategy we have every used.  
Binary Options Excel Trading Sheet to calculate your daily trades, risk and wins. 

Fully editable so you can make them your own!
In Romans 13:14 we read: 'Put on the Lord Jesus Christ, and make no provision for the flesh, to gratify its desires.
This trading method does not use a martingale, but instead, uses compounding to make your wins big and your losses small!