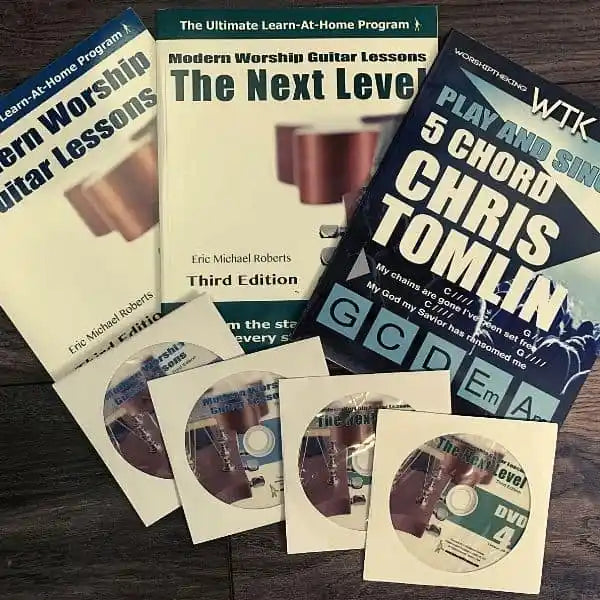 Worship Guitar Success Kit - DVD Home Study Course Bundle with Tomlin Songbook
Regular price $149.99 $97.00 Sale
A full year of step-by-step lessons! 
Here is what you get:
2 awesome lesson books with charts and lesson plans for every week!
Complete lesson plans for every step of the way!
4 DVDS with Up-Close Video Lessons

The New 5 Chord Chris Tomlin Songbook with all of the best songs made easy!
Access to all of my YouTube Play and Sing style videos for all the songs in the songbooks!
Special teacher email access and Facebook group to help you along your journey!