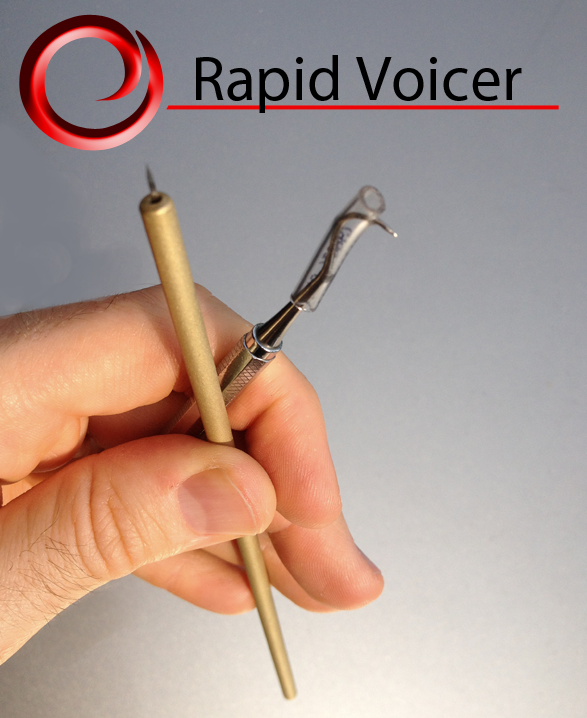 Rapid Voicer Tool Kit 1+2 - COMBO KIT
Regular price $219.00 $149.00 Sale
Included the Rapid Voicer 1+2 and instructions for you to get the other tools you need like the bottle and the brush which can be purchased easily from amazon.  
This kit includes my rapid voicer 1 tool with tubes, high quality tool! 
Plus the single needle voicing tool - Rapid 2
ALSO INCLUDES eBOOK download the Rapid Voicer Book!