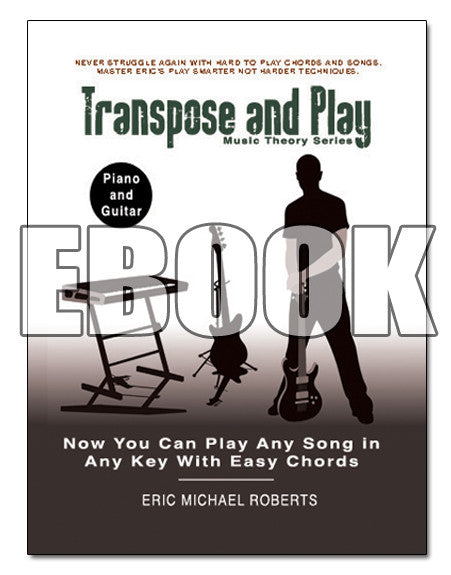 Transpose and Play Music Theory Series - EBOOK
Learn a little about the Nashville Numbers system in this exciting video and get the book to help you really understand how this all works!
My new book Transpose and Play is an awesome guide for any musician trying to play from chord sheets. It works great for guitar and piano players! I help you fully understand how to transpose those hard to play chord charts to the easy key of G C or D. With a few simple steps and the use of my extraordinary Master Transposition Chart, you don't need a music degree to make it happen. Just follow my simple steps and you will be able to master any song in any key.